Summary
As predicted, bitcoin crossed above its 50-day moving average.
Studies of historical returns suggests favorable risk-reward owning bitcoin after it crosses above its 200 and 50-day moving average, following an extended period of weakness.
Fundamental developments remain strong.
On February 22nd, we published an article titled "Bitcoin Set For Sustained Rally". In the article, we noted the favorable chart setup and positive fundamental developments points to a favorable risk-reward profile for owning Bitcoin (COIN, OTCQX:GBTC). Since we published the article, Bitcoin appreciated 16.4% (as of March 3rd close). As promised to our readers, we are following up on our call after Bitcoin recently crossed above its 50-day moving average, a catalyst we flagged in the previous article. We are happy to report that the chart setup and fundamentals all remain on solid footing. Thus, we continue to be bullish on Bitcoin and believe that the price should continue to move up from here.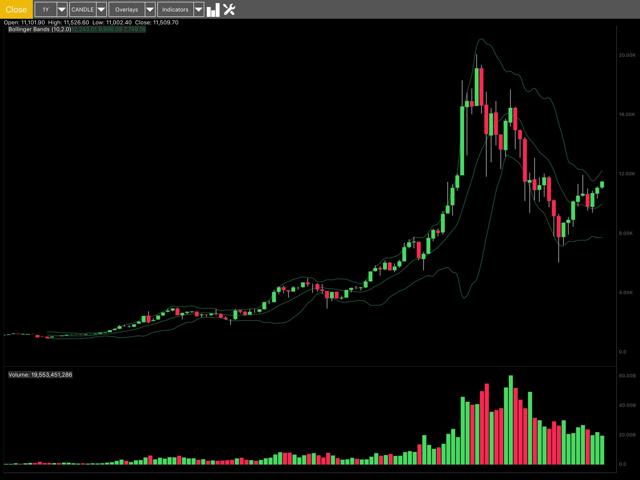 (Source: Crypto Tracker by BitScreener iOS App)
Crossing the 50-Day Moving Average
Note that in the chart below, the blue line (Bitcoin's closing price) crossed above the gray line (Bitcoin's 50-day moving average) on the first day of March. Since March 1st, Bitcoin rallied another 5% and is now a solid 10% above its 50-day moving average and 29% above its 200-day moving average (as of March 3rd closing price).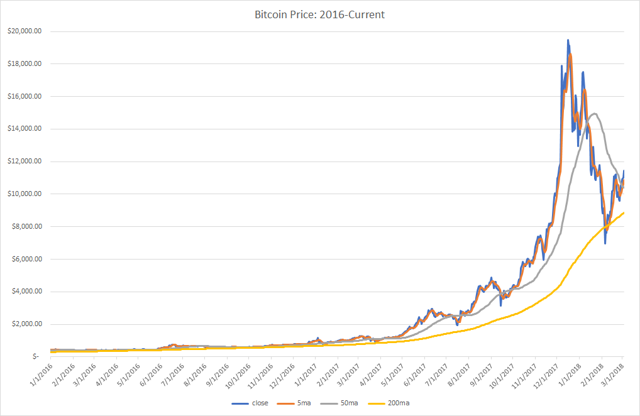 Sourse